Multipass Tickets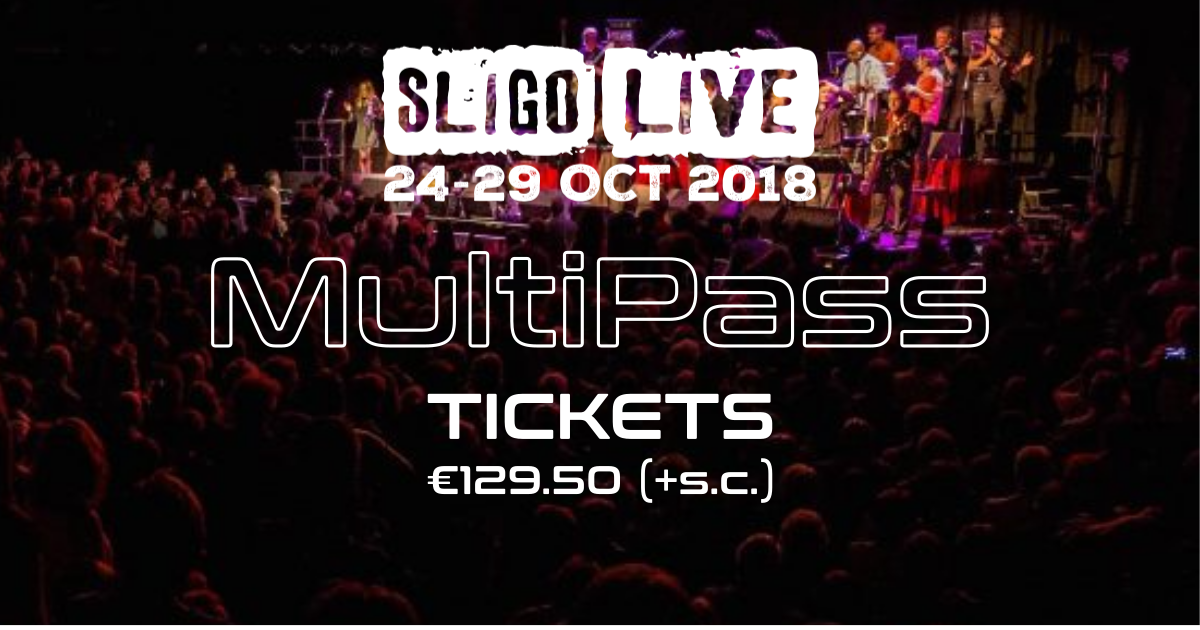 Sligo Live Multipass Tickets (new Weekend Tickets)
Available €129.50 (+s.c.) by phone or in person
Hawk's Well Theatre Sligo 071 916 1518
Due to the number and popularity of seated events at Sligo Live 2018 we have changed the former Weekend Tickets to the new MultiPass Ticket.
MutiPass Tickets entitle holders to;
A seat each night of Sligo Live Festival at the event of your choice
Admission to Sligo Live Festival Club main stage & acoustic gigs
Admission to the prestigious Fiddler of Dooney Competition
All Arrivals/Emerging Artists performances and
All other Sligo Live events.
At the time of booking your MultiPass Ticket Festival goers will be asked to select the seated events they wish to attend each night so that their seats may be reserved. Purchasers will be able to change their choices right up to the Festival, subject to availability.
Due to the seat reservation requirement
MultiPass Tickets
are only available to purchase by phone or in person at
Hawk's Well Theatre, Sligo
071 916 1518.