Returning to Sligo Live Festival for the first time since 2007, Alabama 3 Acoustic is brave enough to go out on the road armed only with a battered acoustic guitar and harmonica, preaching Woodie Guthrie's words that 'this machine kills fascists.' 
In homage to the classic delta blues slide players like Mississippi Fred McDowell, Howling Wolf, John Lee Hooker and their own Rockfree Base, they present their narco-acoustic slant on Alabama 3 and the music that has inspired them along the way.
Complete with Larry Love's whiskey-soaked vocals, Sister Ese soulful chorus and Nick Reynolds bad-ass blues on harmonica, they provide a raucous show, which is in no way constrained by the boring maxim that often goes with acoustic gigs! 
February 2011 saw the release of the acoustic album 'There will be peace in the valley…when we get the keys to the mansion on the hill'.  A new departure for Alabama 3, this marked the 'Alabama 3 Acoustic and Unplugged' outfit, making their first foray into the recording studio, with new and original material.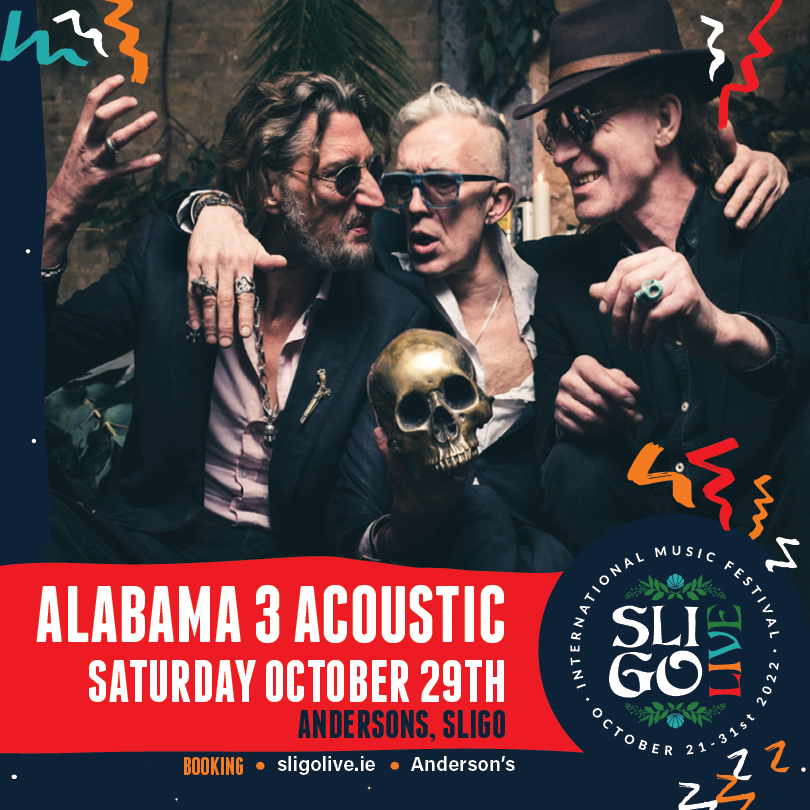 Get early access with presale codes
YOU MIGHT ALSO LIKE TO SEE